Shopping for someone who has everything?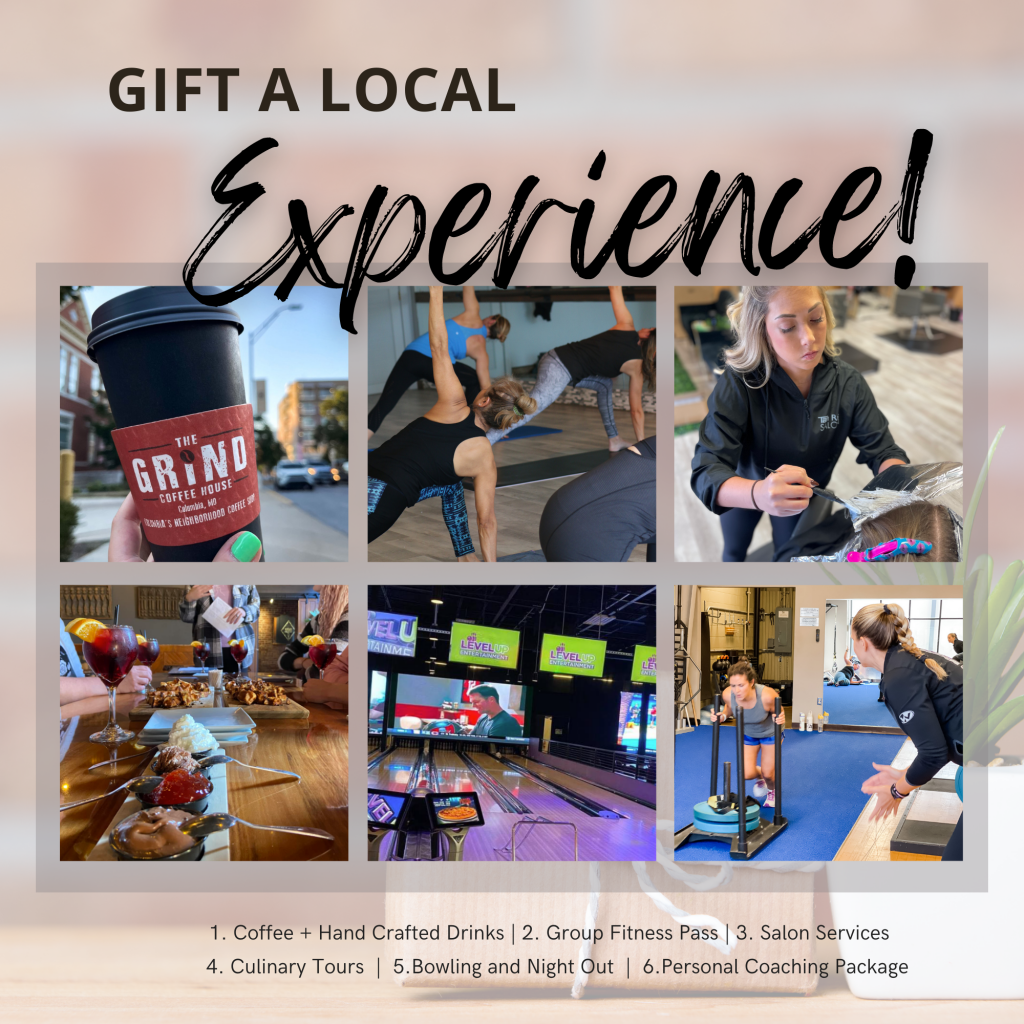 1. Coffee + Hand Crafted Drinks. Who wouldn't enjoy a gift card to swing by and get a coffee, smoothie, tea. protein shake or hot chocolate before work or on a slow Saturday morning? The Grind is a local favorite and has 3 locations conveniently located throughout Columbia. 
2. Group Fitness Pass. More than a workout, group fitness classes are a lot of fun. Wilson's offers class passes, so anyone can try out classes with no membership required. Gift a class pass to mix and match yoga, rowing, barre, aerial yoga, cycling, TRX, and many more.
3. Salon Services. Everyone loves being pampered. Look good, but feel even better. Wrap up an experience to Tan Rio's Salon with a professional spray tan, highlight, color, style or eyebrow wax. 
4. Culinary Tour. Sure, they've probably eaten downtown-but have they really experienced it? Columbia Culinary Tours provides such a fun and unique way to taste your way throughout downtown Columbia. Choose between Out on The Town Tour, Dessert Tour, Flavors Tour or a Private Tour!
5. Bowling and Night Out. It's not just for kids. Sometimes we need a little push to go out and do something fun. Wrap up a fun night out at Level Up Entertainment with bowling, laser tag, ropes course, an arcade, and maybe some drinks and pizza to go with. 
6. Personal Coaching Package. No matter your fitness level, everyone could use a little accountability and motivation to be their best self. Wilson's MAP package is available for members or non-members that includes a discovery of your health and fitness and 2 personalized coaching sessions.