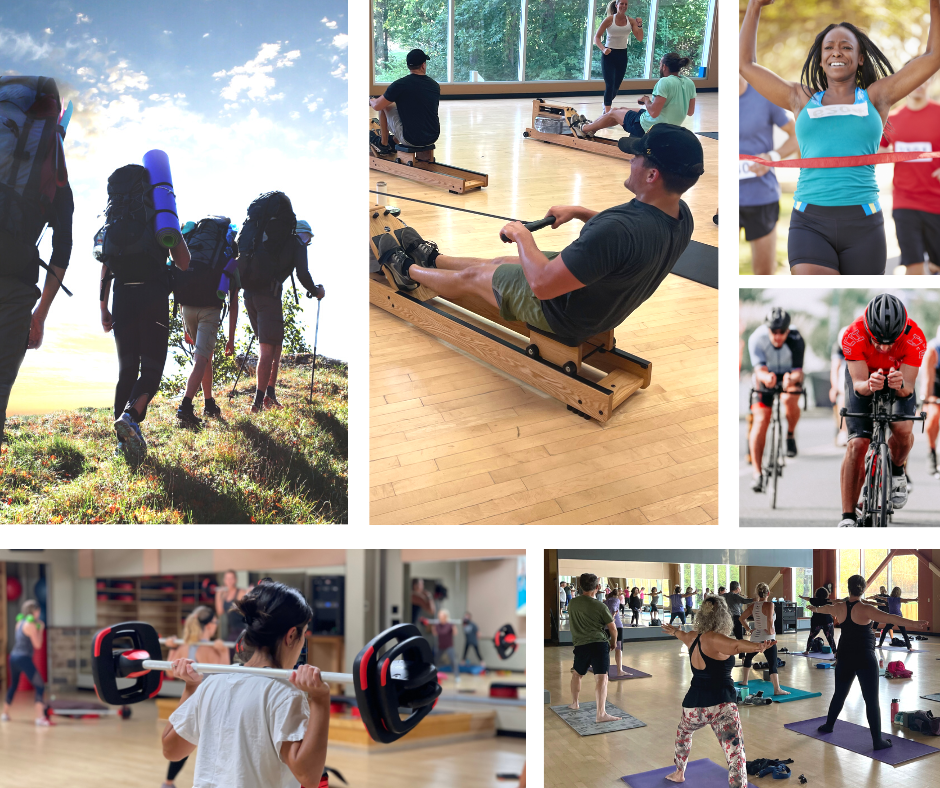 When was the last time you mixed up your routine? Are you getting the most out of your workout? One word. Cross-training.
Reaping with physical and psychological benefits, cross-training encourages your body and mind to jump out of a fitness plateau. This simply involves choosing an activity or exercise that is different from the norm, typically something that utilizes different muscle groups in order to prevent injury from overuse. It allows us to be mentally stimulated by learning a new skill, and might even involve meeting new friends or discovering new music or passions.  
For weight-lifting, try spinning
Are you an avid weight lifter? Lift your heart rate a different way and grow your cardio strength by trying an RPM, RRX or Journey class!  Spinning is an aerobic workout at it's core. Sustained exercise like this increases your muscles' demand for oxygen, which lead to increases in your heart and breathing rate. Increased levels of aerobic fitness are linked to better cardiovascular health. Also, you'll love the mental and motivational boost that the instructor and fellow cyclists bring! 
For racquetball or pickleball, try yoga (brings balance)
Racquet sports tend to utilize a dominant side and similar muscle groups with powerful movements.  Yoga will bring balance throughout the whole body, as well as an increase in flexibility.  An added bonus is that you'll learn to breathe more effectively and this will carry over to your sport performance.  With an offering of over a dozen different types of yoga at Wilson's, you'll be sure to find a perfect class to add to your fitness routine!
For aerobics, try TRX
TRX (Total Resistance Exercises) suspension training uses your body's own weight to build strength, balance, flexibility, and core stability and will also improve your body awareness so you can activate quickly and stay stable.  Combine TRX training with your cardio by checking out one of our new classes in the RRX Studio, such as RRX (Rowing/Riding/TRX), Row/TRX, or CRFlex (Calisthenics/Rowing/Flexibility).
For swimming, try rowing
Bring balance to your strength and cardio by turning the focus more to the legs.  Rowing involves 60% use of leg muscles, 30% core, and 10% arms, while also lifting the heart rate and training for power.  Try RRX (Rowing/Riding/TRX), Row/TRX, or CRFlex (Calisthenics/Rowing/Flexibility).
For running, try weight-lifting
Not only will your body get stronger and more toned, but you'll gain core stability to make your running more efficient.  An added bonus?  Weight lifting doesn't just strengthen muscle, but connective tissue as well, resulting in stronger ligaments and tendons, and reducing risk of injury.  Wilson's offers an endless array of weight lifting options, with knowledgeable trainers willing to help you, or you can be guided through a lively, fun class, such as BodyPump, TBW, or KettleWorX.
Was your normal routine not listed? Let us know and we can recommend a good cross-training option that might be best for you. [email protected]