SAUNASPACE RED LIGHT THERAPY IS HERE!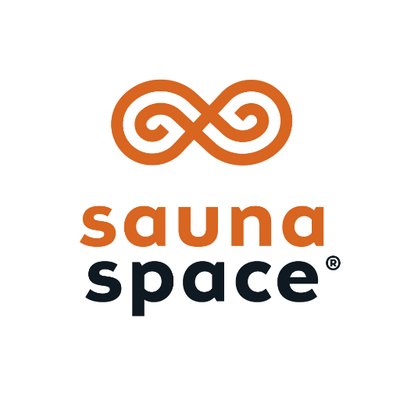 It's about time you added Red Light Near Infrared Therapy into your yoga practice! We're the second hot yoga studio in the nation to have SaunaSpace Red Light Near Infrared Therapy. Our bulbs have a very similar light distribution to sunlight—peaking in the optimal therapeutic wavelengths of red and near infrared light. The major difference is that SaunaSpace has taken out harmful UV and blue light for your health and safety. Check out 10 benefits below! 
Source: sauna.space
Red Light Near Infrared Therapy will be turned on for every class in the Wilson's on Forum Hot Yoga Studio. Want to join us for class? There are member + non-member options! Join us for Hot Barre, Fusion, Radiant, and Yin Yoga!
We are breaking down the barriers, stripping away preconceived notions about yoga, and creating yoga for EveryBODY.  Wilson's truly is for every shape, every size and every person.  

We discourage intimidation or judgment in our studio.  We guarantee our instructors will make you feel amazing.  Our studio is designed to be warm and welcoming and we have  specifically chosen instructors that are inviting, outgoing, positive, attentive, available, and kind (but they will push you to achieve your personal goals).  Each one of them brings something unique and powerful to the studio and we encourage you to try them all!
BEFORE YOU TAKE A HOT CLASS…
Consult with a doctor before trying a hot class if you have a heart condition or any other ailment. (Professionals recommend that pregnant women should not take a hot class)
Wear what you would normally wear to a yoga class. Breathable fitted clothing is best and avoid cotton.   For women, shorts or tights and tank tops or bra tops are acceptable.  Men can wear shorts or tights and shirt is optional.
Try not to eat right before class. We recommend a light meal 2-3 hours before class for optimal performance.  Overeating or eating too close to class time may cause nausea during class.  If you do need to eat before class, we recommend some fruit due to the quick natural uptake.
Listen to your body during class: It is your responsibility to pull out of a posture that does not feel right for your body. Our teachers are highly trained, and they do their best to keep everyone safe, but teachers cannot know everything that is going on in your body, nor can they feel what you feel. Pain is an indicator that you have gone too far. If you need a rest, you may stop and rest by lying down on your back. The purpose of Yoga is to nourish and nurture; take care of you, do not overdo.
Hydration is vital to a healthy body. Weigh yourself before and after class. For every pound lost in class, you need to drink 20-24 ounces of water to replace that water loss. Stay hydrated.
BENEFITS OF YOGA WITH RADIANT HEAT
Helps peripheral blood vessels dilate, bringing relief and healing to muscle and soft tissue injuries
Heart rate, cardiac output and metabolic rate increase, while diastolic blood pressure drops, for improved overall cardiovascular fitness
Improves blood flow to skin and increases blood volume to muscles
Increases metabolism and weight loss
Radiant heat is gentle and therapeutic, which promotes relaxation and improves sleep
Lengthens tight muscles and improves functionality
Improves mood and confidence
Increases energy, improves focus and reduces stress
Burns fat
Promotes detoxification and preventable disease toxins.
Warms muscles and makes them less susceptible to injury
Improves immune and nervous system functions
Improves flexibility and range of motion
Improves sweat efficiency which leads to healthier pores and healthier skin
Studio Expectations:  In order to create a stress-free, relaxing environment for all, the following expectations will be presented and followed.
Please arrive 15-20 minutes prior to class time.  Class format does not accommodate late arrivals as it disturbs the opening Pranayama.
You will find markers on the floor for mat placement.  Please place your mat accordingly to accommodate fellow members.  If you are planning to leave at the 60 minute mark or have children in the PlayCenter, be sure to position your mat closest to the exit.
Please wear deodorant but, DO NOT wear heavy Cologne or Perfumes.
NO cell phones or cameras in the studio. Please leave all personal items outside the studio and/or valuables locked in your vehicle or locker.  We are not responsible for lost or stolen items. You may bring a lock to use on a locker or use the cubbies outside the studio.
A spill free water bottle, yoga mat (no longer than 72″)  and towel are required.  We also encourage a Yoga Block and Yoga Strap as well as an extra sweat towel.
NO shoes in the studio space.
To ELIMINATE disruption to other class members and avoid climate changes, please do not leave the studio.  
Class is a NO TALKING ZONE. Savor the moments – there are few throughout the course of the day.
ATTENTION:  The Play Center is available to Hot Yoga participants for applicable fees.  Please know, however, if you are called out of class for your child, you will not be able to return.  This is not only for your safety but also to eliminate further disruption for members.  No refunds will be given.
POST class we REQUIRE you to towel off and/or put on a cover up and shoes before heading to the locker rooms.
Schedule is subject to change periodically as it is always evolving.  We encourage you to check the schedule regularly.
Be ready to have fun, enjoy a GREAT workout and receive the benefits of Radiant Heat.