FITNESS FOR A CURE LOVE YOUR LOCKS PROGRAM

ABOUT THE PROGRAM
The Love your Locks Program grew from Wilson's Fitness annual event, Fitness For A Cure. This special event combines our passion for exercise with our determination to find a cure for cancer, allowing us to encourage a healthy lifestyle through challenging and fun workouts for not only our members, but our entire community while supporting a cause that has affected us all! 
For 11 years we've been raising our heart rates, support for one another and funds for The American Cancer Society. In 2022 we decided to expand into a Cold Cap Program for those going through Chemo treatments based on our experience from our Wilson's Fitness Forum Director, Lisa Acton. Lisa said, "I was able to save 60% of my hair through my chemo treatments and it helped me stay stronger by keeping some sort of normalcy in my life in a world of chaos and unknown." 
WHAT IS A COLD CAP? 
Cold caps are caps worn on your head during your Chemo treatment days. They vasoconstrict the hair follicle enabling the Chemotherapy infusion to get through to the hair follicle.  The cold caps we use are revolutionary, and are specially engineered to provide maximum effectiveness by utilizing a superior gel filled strapping system which contours to the entire scalp. The Polar Cold Caps unique gel formula was specifically created by industry experts to maintain cold temperatures for longer periods of time to maximize effectiveness.  
WILL COLD CAPS WORK FOR ME? 
Regardless of your age, gender, or hair type, chemo cold cap therapy can work for you. It is extremely important to understand that hair loss prevention or chemotherapy induced alopeica is not guaranteed and results may vary by individual. Please be sure to speak with your oncologist prior to using these Polar Cold Caps. Patients with various forms of blood cancer, lymphomas, and melanoma patients should avoid cold cap therapy. 
Our intention is education and support of a healthy lifestyle and social connections as well as aiding in prevention, wellness in the process and support thereafter. 
HOW TO APPLY? LEARN MORE? 
Click here for the application! This program is sponsored by our Fitness For A Cure Event making this program available at no cost for you. We ask that you fill out an application, as there are limited cold caps. If you are selected, there is an agreement that must be signed along with a credit card if damage occurs.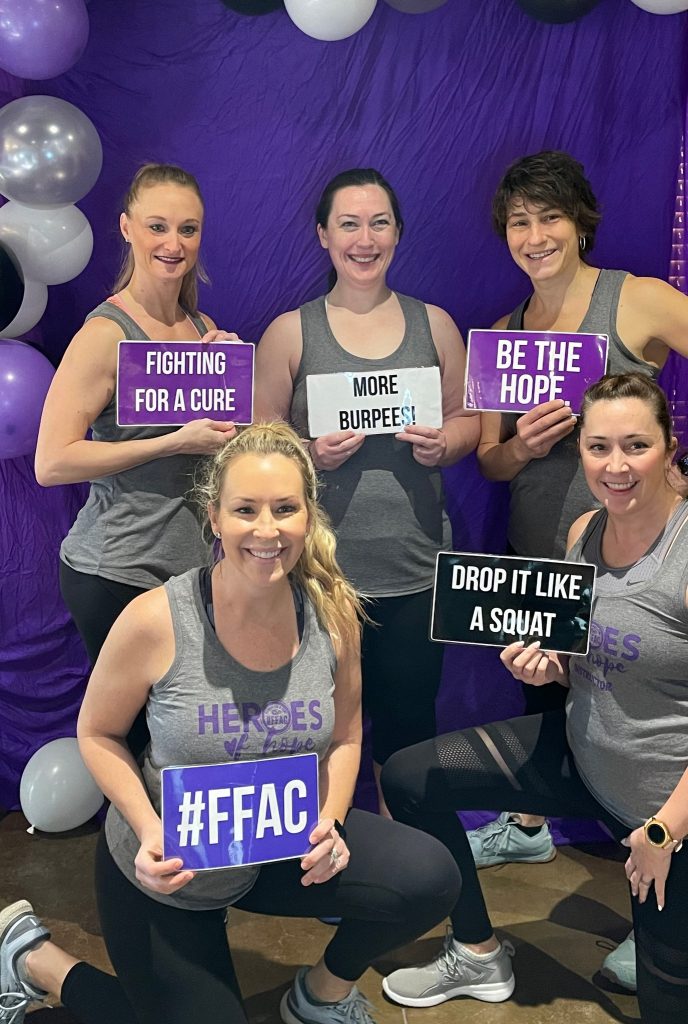 Thank you to everyone who joined us for our 11th annual FFAC event! We teamed up with the American Cancer Society to raise heart rates, cancer awareness and to support out community cancer survivors, caregivers, and all who battle the effects of this disease. Stay tuned for FFAC 2024!