Kyle Oberweather, Director
TEAM COACH, MS,ACE,CPT,FMS,Lv1
Born in Kansas City, Kyle was initially exposed to fitness training through the collegiate strength and conditioning scene at the University of Missouri in 2008. This led Kyle to formal academic studies in Health Sciences and then progressed on to receive his Masters degree in Health Education and Promotion with an emphasis in Sports Psychology at the University of Missouri. 
During his career as a strength and conditioning coach Kyle assisted with football, baseball, track and field, volleyball and softball as a student intern. Upon graduation of his undergraduate degree he went on to serve in a role as a Graduate Assistant at William Woods University. After one short year, Kyle got the call back up to the big leagues where he continued to serve as a Graduate Assistant at the University of Missouri. There he led all facets of athletic performance for women's Volleyball and Men's Golf and continued to assist with football. 
Completion of Grad school brought on the next step in Kyle's journey in the field of Athletic Performance. In the Summer of 2014 Kyle was hired on as the head Strength and Conditioning coach at Central Methodist University. At CMU, Kyle was tasked with the Athletic Performance development. While at CMU, many of Kyle's athletes received postseason accolades both as individuals and as team honors. 
In 2017 Kyle made the career transition out of the Collegiate realm and joined the Wilson's Fitness. At Wilson's Kyle works with clientele of all walks of life, from general fitness to the rehabilitative setting post rehabilitative setting. He loves guiding every client to reach goals.
Quoting Kyle: "If I had to say I have a specialization, I would say I specialize in programming for the real-world, busy people and changing the way fitness is understood."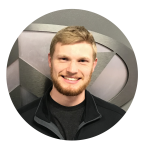 Derek Calhoon
TEAM COACH, ACE
Derek is a certified personal trainer by The American Council of Exercise (ACE) and a Parisi Speed School Coach. He is currently studying at the University of Missouri to obtain his BS in Rehabilitation Sciences to continue on to Physical Therapy. He has 6 years of experience in long distance track and cross country. He also has a passion for athletic and weight training. Derek enjoys coaching and wants to help people along the bumpy road that is health and fitness. He says, "Seeing people surpass their limits and hitting new PRs is my favorite part of the job!"
Dylan Johnson
Team Coach, ACE
Dylan began at Wilson's in the summer of 2019. He currently attends Kansas State University studying architectural engineering. Playing many competitive sports from the time he was young, all through high school, Dylan's love for health and fitness began to mature into a passion. He is a Certified Personal Trainer through the American Council of Exercise (ACE). He not only loves seeing his clients and class members succeed, but he also enjoys building relationships with them. His main goal through personal training is to help people make lifestyle changes for the better that have them feeling happier, while also promoting longevity and health to their lifestyle. When Dylan is not at Wilson's with his clients, he is usually spending time with his friends or family, playing sports or video games, camping, or hiking with his dog Kip.
Cooper Dennett
TEAM COACH, ISSA, Parisi Coach
Cooper started personal training and group coaching his senior year of high school at a local gym in his hometown. Watching the change in his client's confidence and and helping them live better lives is the reason he is making this his career. Cooper brings experience in Crossfit and Olympic weightlifting to the team. He joined the Wilson's coaching staff in 2019. Cooper has his personal training certification with the International Sports Science Association. He also has a Parisi Speed School certification. In the spring of 2020 he will be getting his Crossfit Level 1 along with his USA Weightlifting Level 1. Outside of the gym Cooper dabbles in some photography and hanging out with his pup at dog parks.
Anastasia Voyitenko
TEAM COACH, Crossfit Level 1, Parisi Coach
Anastasia is a Crossfit Level 1 Trainer and a certified Parisi Speed School coach. She currently attends Columbia College. Anastasia played volleyball for about 8 years before injury took her out of the sport, then she found weight training. Her love for training evolved from powerlifting, to body building, to Crossfit, into a love for multiple styles of training that she now practices.
Anastasia has been with Wilson's since 2017. She chose to become a trainer/coach because of her love for fitness and nutrition, as well as helping people. Anastasia says she wants to help people understand fitness and nutrition as well as help them to fall in love with their own health.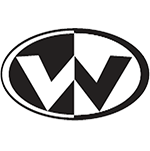 Trey Hunter
TEAM COACH, POWERLIFTING COACH
Trey graduated from the University of Missouri with a degree in Health Science. He has been active in sports his entire life and has a passion for health and fitness. He enjoys competing in Powerlifting and Iron Man Competitions.
Trey trains clients of all ages and abilities at Parisi Speed School. He is immersing himself in the fitness industry, so he can continue to learn and build on his education.
Trey takes great pride in bringing the same passion and energy to everyone who entrusts him to help them reach their goals, whatever they may be.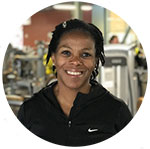 Debbie Newby
TEAM COACH, ACE, Les Mills, Arthritis Foundation Water Aerobics
Debbie has been part of the Wilson's team on and off since 2002! She has a Bachelor's of Science from Central Methodist University and was a four year collegiate athlete in Track and Basketball. In fact, she was inducted into the Central Methodist University Hairston Athletic Hall of Fame for accomplishments as a student athlete in both sports!
Not only is she accomplished as a student athlete, she also served in the United States Army Reserve as a locomotive operator and received four Army Achievement Awards for her accomplishments on the Army Physical Fitness Test.
Debbie loves to hike, camp and kayak and is an ACA Level 2 Kayak Instructor! She is the sprint and a hurdler coach for Blue Thunder Track Club and has coached girls' basketball as well.
Debbie got involved with fitness to stay in shape after her collegiate sports were finished and has grown to truly enjoy helping others do what she loves!